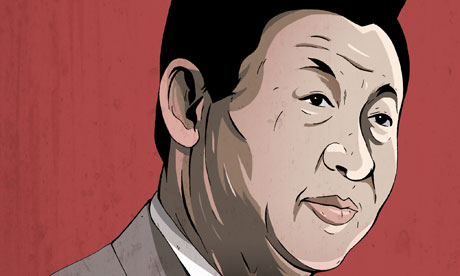 A leading communist academic on the mainland has warned that plans to downsize the Communist Party, with more than 82 million members the world's biggest political party, would not be easy to implement.
The party has said it plans to expel "unqualified party members" in an effort to boost its vitality and reputation. But analysts say there is a danger it could be turned into a political campaign and used to get rid of opponents.
The campaign stems from comments by party chief Xi Jinping last month at a Politburo meeting about cultivating new party members. He vowed to control the size of the party and purge "unqualified members" in a timely manner.
[…]
"The current key problem for the party is that many presentable party leaders do well in political shows and making fair-sounding speeches but are actually living a decadent lifestyle," he said. "They should be the real target to be weeded out by Xi."
Professor Yuan Weishi , a political commentator at Guangzhou's Sun Yat-sen University, said the plan would not make the party purer.
"The core problem of the Communist Party is the rampant corruption among senior officials, while unqualified grass-roots members do not have any impact on the party's overall reputation." Yuan said.
MORE…
Stay Connected!
 Facebook:
Twitter:
[follow_me]